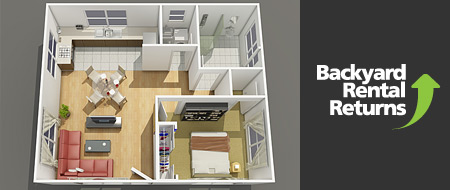 How NSW Construction Group can help
At NSW Construction Group it is our business to make the construction of your Granny Flat as pleasant and non-invasive to the household as we can. The aim is to come in, set a pace with you and then get on with our job; leaving you a decorative and sustainable property in your backyard on our departure. As this website serves to show, on top of the costing and design of a Granny Flat, there is a sophisticated series of provisions and requirements that must be met. They are indeed the most important component of the construction phase – which is why at NSW Construction Group we work closely with our associate partner FBCC to ensure a pleasant clearance for the construction of your Granny Flat.
FBCC is a local company that has serviced the North Shore since its conception in July, 2005. The Company's aim is to certify construction that is in accord with the BCA and CDC, drawing on the experience of professional , experienced workers.
In working with NSW Construction Group and the FBCC you can expect a clearance for your Granny Flat construction that has:
No unnecessary delays; complete approval or otherwise within 7 days.
Referral to the right person straight-away. We cannot stress enough our focus on keeping it simple – many times, it is clearance to construct that can be the most daunting and confusing part of the construction process. Not with NSW Construction Group, as we move through the process with you – hand-in-hand.
Receive the service when and how you want: phone, fax, or any other outlet agreed on.
Competitive prices. NSW Construction Group and FBCC gives your household the competitive buying-power otherwise unattainable by the common household, doing it alone.