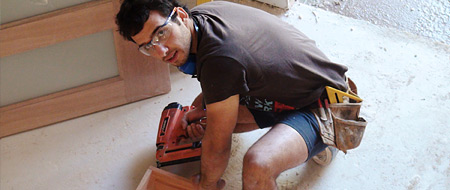 Services
NCG can help you with just about any construction job! We have a team of skilled tradesmen who are ready to assist you.
Our team consists of experienced tradesmen, with some workers having over 25 years of exceptional experience in the construction industry. They are local members of your community, and bring both passion and pride to everything they do. Our tradesmen have industry-recognised qualifications and rigorous training in their area of expertise. Many have also gone on to complement their training with extra accreditation, such as HIA memberships.
Our tradesmen are focused on safety. Going beyond the mandatory WorkCover NSW regulations, many of our tradesmen have completed supplementary safety courses.
What you can expect from the NCG team:
Competitive quotes
Innovative, safe, kind and hard-working tradesmen
Quality materials at economical prices
Projects delivered on time, every time
24-hour service
A seven year guarantee on work completed.
Why choose an NCG service?
At NCG, we have a truly integrated approach to services. Whatever the scope of services required, rest assured that we have the specialist tradesmen to cover them.
Sourcing tradesmen from one place means our team can work together to deliver a more cost-effective, efficient and successful job each and every time. We guarantee our work for up to seven years.
Browse our Services section, and see how NCG can help you with your next building project.
Trades Index