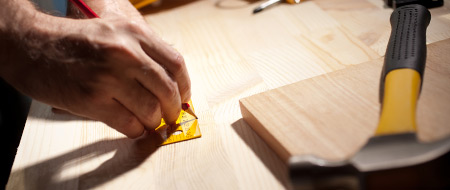 Carpentry
Our experienced carpenters do it right the first time
NCG tradesmen are experts in all aspects of carpentry. Our carpenters have exceptional experience, with some of our team having notched up 25 years plus in the trade.
At NCG, we appreciate the increasing importance of timer resources for our environment. We strive to use timber in sustainable and environmentally responsible ways, while getting the most out of timber for your project.
Despite the years of experience our tradesmen already have, we encourage our carpenters to continually learn and improve with supplementary training, such as attending events like the Working with Wood Expo.
Our carpenters can help you with:
Flooring
Wall framing
Roof framing
Pergolas
Timber decks
Fit outs: doors, skirting and architraves
Windows
Our work and any frames are cut on site using the latest, most accurate power tools. They are constructed in accordance with AS1684.2-1999 Residential timber framing and construction. We ensure that our frames are always engineered accurately, level, plumb and square – carpentry is as much about accuracy as it is about an end product that looks good.
What you can expect from our carpenters
We are great problem solvers! In building and construction, sometimes unforseen problems can occur. From our years of experience, NCG carpenters can help you solve problems with innovative solutions. Whether it be an aesthetic or structural problem, we can provide solutions that can save time and money and provide a great result.
We meticulously match existing timber work to make sure new carpentry works blends in seamlessly.
We are safe, smart, kind and hard-working carpenters.
We take a green approach, taking care of the environment by minimising waste and using sustainable methods.